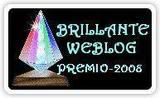 I'm so humbled and very excited that I have won an award. My goal is to make my blog a little more homey for everyone to come and visit. So I will always be making changes and adding new covered books. I sure hope that you will pop in from time to time to visit me.
Andrea H. I have been so blessed to know you from Cinny our HugSistah that we both love so well. I have posted Pay It Forward on PCCrafters that she donated to you. I was honored to make my covered books for you. I would like to invite everyone to come and visit her site and check it out she has just recently received the same award. Thank you so very much HugSistah..
The rules for this award are:
The winner can put the logo on their blog.
Link the person you received your award from.
Nominate at least 7 other blogs.
Put links of those blogs on yours.
Leave a message on the blogs you've nominated.
I have to choose 7 and that is going to be very hard so I will have to have some time to think about this. It is very hard cause their are so many very talented and crafty women on the web.

Now for my list:
Boy this was really hard cause I just have my laptop and I don't have to many blogs in my favorites. But these are the ones I look at when I'm camping.
Well their you have it. There you have my mommies. I sure hope that you will enjoy visiting their blogs. Have a wonderful day.
I would like to add that I was given this award by a good friend Charlene At http://scrappygmasplace.blogspot.com/ Check out her wonderful blog it is full of loads of great things...