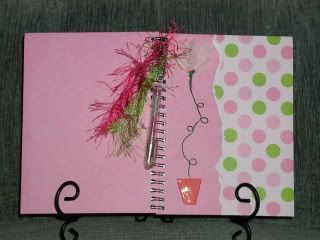 I just loved doing this little Journal. The flower is a silk flower folded and I used floral tape and wire. I made the pot out of Texture Magic by Delta then put some Diamond Glaze it is all on the top of a piece of paper. I really like how it turned out.
This one is covered the same as the pink but I put a magnetic button on it. If you should have any questions just leave a comment.
Thanks for looking !